Trollbeads
Sterling Silver Bracelet
The chain for Trollbeads is an example of great craftsmanship produced by German jewelers whose expertise provides the perfect weight for strength while maintaining flexibility. No economical shortcuts are made during production. Even if copied many times and by many nations, no other company can make the chain quite as beautiful and durable as they do. We attribute part of the necklace's great strength to the construction where no soldering is used on the chain.

Note: The length includes a lock, but the lock has to be purchased seperately.
Product Details
| | |
| --- | --- |
| Name | Sterling Silver Bracelet |
| Type | Bracelet |
| Sub Type | Sterling Silver |
| Material | Sterling Silver |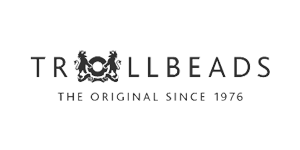 The story about the original and unique Trollbeads all started in Denmark in 1976. The first bead, which later gave name to the Trollbeads collection, was a small bead decorated with no less than 6 faces. It was designed by Søren Silversmith and sold from his father Svend's jewellery shop in central Copenhagen. The beads were created at a time where it was fashionable to have a silver bead hanging on a leather thong around the neck. But instead of letting the bead hang in an eyelet, Søren wanted to let the leather cord go through the bead. Later on, Søren's sister, Lise, began to put the beads on silver bracelets, one on each bracelet. Lise opened another jewellery store and one day a customer asked to have an extra bead put on her bracelet. The storekeeper was surprised but followed the customer's wish. From then on, the adventure and Trollbeads movement started. In cooperation with the customers and according to their wishes, the collection grew. This was the invention and the beginning of an original jewellery concept that today is enjoyed worldwide.