Trollbeads
Emerald
The emerald is the sacred stone of the goddess Venus and is thought to possess phenomenal powers of healing, luck and love. It is also a symbol of loyalty and devotion.
Emerald is also the preferred birthstone for the month of May!
Product Details
Details

Available for purchase at our jewelry store in Sioux Falls!

Name
Emerald
Department
Fashion
Type
Bead
Sub Type
Birthstones
Style
Emerald
Material
Sterling Silver
Categories
Fashion, Birthday Gift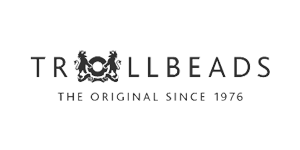 The story about the original and unique Trollbeads all started in Denmark in 1976. The first bead, which later gave name to the Trollbeads collection, was a small bead decorated with no less than 6 faces. It was designed by Søren Silversmith and sold from his father Svend's jewellery shop in central Copenhagen. The beads were created at a time where it was fashionable to have a silver bead hanging on a leather thong around the neck. But instead of letting the bead hang in an eyelet, Søren wanted to let the leather cord go through the bead. Later on, Søren's sister, Lise, began to put the beads on silver bracelets, one on each bracelet. Lise opened another jewellery store and one day a customer asked to have an extra bead put on her bracelet. The storekeeper was surprised but followed the customer's wish. From then on, the adventure and Trollbeads movement started. In cooperation with the customers and according to their wishes, the collection grew. This was the invention and the beginning of an original jewellery concept that today is enjoyed worldwide.